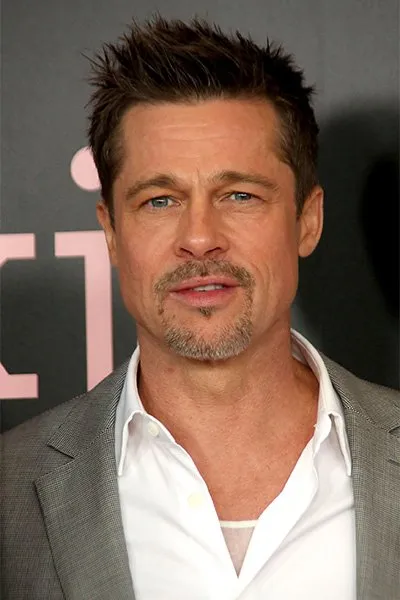 Brad Pitt threatens to sue organizers of "Straight Pride"
Sep 23, 2019
Brad Pitt, an oscar-winning producer, and famous actor is threatening to sue the organizers of "Straight Pride" in Boston. Pitt is dissatisfied after organizers use his photos as the official mascot of the Pride celebrations.
Apparently the organization Super Fun Happy America are putting together a "Pride" event that uses images of the famous actor on their official web page. They are naming him the "Ace of this important civil rights movement" of the movement.
The SFHA organization classified the heterosexual Americans as an "oppressed majority" despite never having been oppressed for their sexuality and sex interests.
Brad Pitt never wanted to do anything with the so-called "Pride" or Super Fun Happy America. There are rumors that the organization has ties with the far-right neo-fascist group the Proud Boys. They have a long history of promoting white supremacy and encouraging violence towards homosexuality.
Super Fun Happy America in response removed all the images of Brad Pitt and named alt-right conspiracy theorist Milo Yiannopoulos as the celebration's grand talisman.
"Straight Pride" parade is scheduled for this weekend. But rumors tell us that SFHA have yet to be granted permits for the celebration. The Straight Pride has attracted a wide range of criticism, including comments from actor Chris Evans (known as Captain America) and Chasten Buttigieg, husband of Democratic Presidential candidate Pete Buttigieg.
How will this turn out for this "New" Pride celebrations? We will keep you informed.
Learn more in Queerwear Blog
---