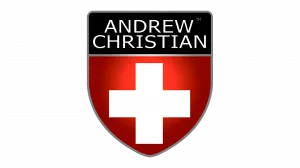 Underwear and swimwear with TOP quality
Free shipping to office for orders over 130 BGN
Our brand new Pride Stripe Trunk is not your average swimsuit. But, you're anything but average. So you and this limited edition pair were made for each other! In a limited edition stripe in bright pride colors, each one is designed to hug you in all the right places and be extra flattering. They come with our amazing hang free design with fun snuggle fit. And with our signature slimming waistband with a bold contrast drawstring, you're going to look and feel your absolute best!
Limited Edition Style Will Never Be Made Again
Stylish Update on Basic Trunk
Comes With Hang Free Design With Fun Snuggle Fit
Features Signature Slimming Drawstring Waistband
Comes In Limited Edition Pride Stripes
Features Bright White Contrast Details
Designed In The Andrew Christian Design Studio In Los Angeles, California
Specs
Self Fabric Content: 80% Polyamide 20% Spandex
Lining Fabric Content: 90% Polyester 10% Spandex
Hand Wash Cold
No Bleach
Lay Flat Dry
Do Not Iron
Always Wash according to the
instructions on the care label
Hand Wash all your swimwear in warm water. Use a mild detergent.
If you machine wash, select a program for delicates, up to 30°C
Use only PH neutral and dermatologically tested
detergent so as to avoid allergies.
Air Dry your clothes in the shade. If drying in direct sun,
turn your underwear inside out to keep them from fading.
Don't Iron the elastic waistband or ribbed hems of your underwear.
They will last much longer that way.
Delicated Fabrics should be turned inside out before washing.
All clothing made of leather look materials, latex or foil printed fabrics should be washed
on program for delicates. Iron on low heat or, better still, steam from a distance.
Use special "Color Catcher" cloths inside the washing machine
to preserve the colors and black/white clothing.
Don't Use Bleach! Not all of our clothes are designed
to tolerate bleach. Especially new colors swimwear.
Machine drying is not recommended
If your underwear is to keep its original condition
Don't leave clothes in the washing machine for too long.
Remove your underwear directly after washing them.