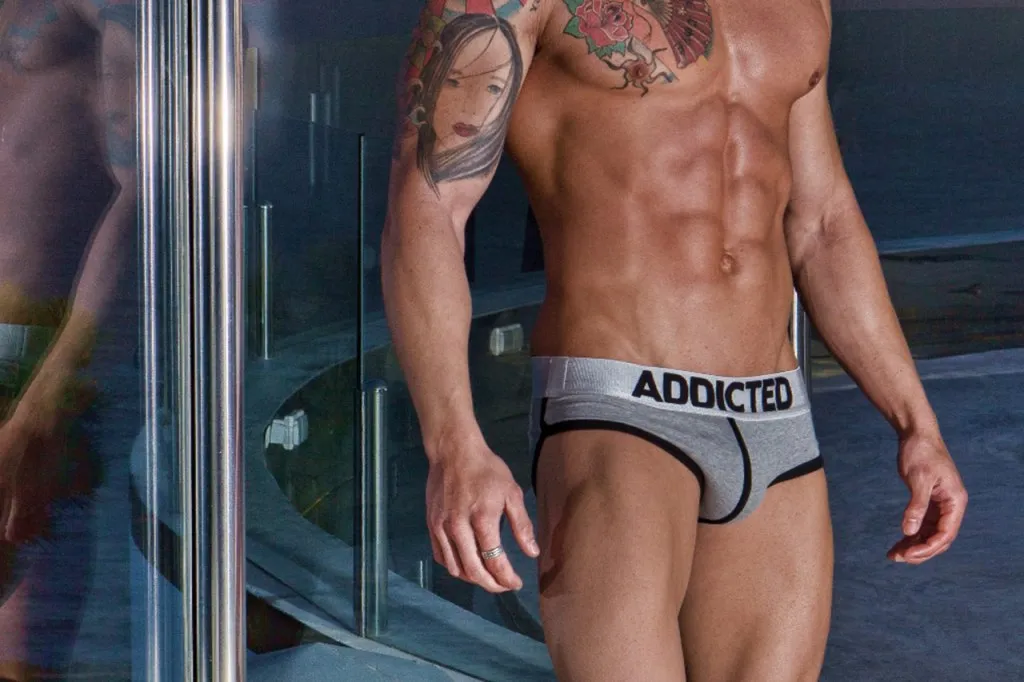 10 Rules of men's underwear
Sep 23, 2019
Men wear underwear. Almost everything. Almost always. Sometimes it is even washed. Sometimes - even buy new. But, anyway, it is underwear that remains for most men one of the smallest parts of their wardrobe. And very unfairly, by the way.
A confident sense of style does not begin with the purchase of a pair of jeans from the latest collection, or even with sunglasses with very recognizable shapes. It all starts with underwear - a story that every person uses every day.
Rule number 1
Throw away all old laundry and replace it completely.
Six to eight years old. This is the figure that "surfaced" when a huge number of men were interviewed about how long they were wearing underwear before buying something new. It can not be. Just because humanity will become extinct, and the number of lesbian couples will greatly increase after such facts.
Probably it's time to think about the fact that the fabric tends to wear out. The fabric, which constantly feels friction not only of the skin but of another fabric from above, wears out many times faster. All underwear must be changed at least once a year.
Rule number 2
Create your own lingerie collection
A man should have at least 10 pairs of underwear on hand. Judge for yourself: one at least for weekdays, two more couples for the weekend, one spacious for sleeping and, possibly, several pairs for emergencies. At the same time, no excuses about the features of lifestyle play any role: the most active athlete and an ordinary office clerk should treat their own hygiene equally.
Rule number 3
Find your brand
Diversity is the specificity of life, even when it comes to men's underwear. It is important to remember that the main thing for underwear - the form. You can choose between colors, prints, fabric and the width of the elastic, but in general - each form should sit comfortably, without restraining movements and not creating discomfort with poorly treated or rough seams.
In an online store for men's underwear Queerwear, you can find comfortable brand underwear from leading manufacturers.
Rule number 4
Wear a variety of styles.
Even if a man is an adherent of one brand, there must be pants of various forms, because this is not a fad, this is a different functionality. If slips are suitable for office, boxers are ideal for sleeping.
Buy comfortable men's boxers and briefs from the Spanish brand Addicted.
Rule number 5
Wash clothes as often as possible.
Did you know that the boxes where men store underwear, usually contain up to a gram of feces? Underwear should be washed after each period when you put it on. Moreover, men need to master the use of bleach, since white laundry is more difficult to maintain in its original form due to possible excretions and drops of urine that accumulate on the laundry.
Rule number 6
Wear the clothes you need
It's not that we are against a naked male backside - just remember that even on the hottest day, while neglecting the laundry, you can't stop your flagpole from suddenly lifting. Lingerie can at least correct the magic form of this phenomenon, but linen pants or light blond shorts - on the contrary, they will shout about what happened.
Rule number 7
Thongs are lingerie
This rule applies to all: Europeans, Asians, gays, naturals and even bestiality. The sexual attractiveness of a man in a thong is very controversial. Moreover, for both sexes.
Rule number 8
Properly care for your laundry.
Underwear is not limited to the discussion about what is cooler: classics or boxers, do not forget about T-shirts and T-shirts. Male sweat - one of the most caustic dyes for linen. If you do not use special products and bleaches, the laundry will have to be changed almost every month.
Rule number 9
Do not wear boxers under your pants.
Of course, boxer shorts have their rightful place in your lingerie collection. They are great for sleeping, as well as not visible under jeans. But if today there will be an important meeting and your dress code is precisely tailored trousers, change your underwear too tight slips.
Buy men's briefs from Queerwear with TOP prices!
Rule number 10
Don't brag about your underwear
Designer tags the whole world is trying to remove. And only compatriots from 1991 by inertia are trying to put them on display. Show the manufacturer only behind closed doors, and then - only at the request of a partner. The rest of the time, underwear should be underwear in every sense of the word.
Why buy men's underwear from Queerwear?
We recognize the importance of comfortable and cool underwear. Men's underwear in the 21st century is not just a daily job, it's a way to express yourself. It doesn't matter if you prefer boxers over briefs, slings over jockstrap, more loose underwear over tight one. We have them all!
Buy luxury men's underwear from specialized online store Queerwear.
---